After days of dark skies and record-setting rainfall, the past two beautiful sunny days have inspired me to get back to grilling!   I kind-of sort-of took this past summer off to focus on my youngest daughter's wedding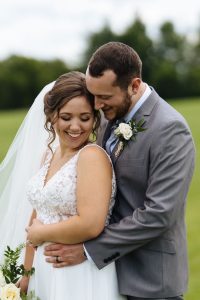 , my oldest daughter's engagement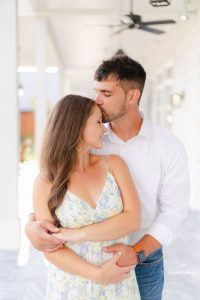 , and to mother our newborn Cavalier King Charles Spaniel!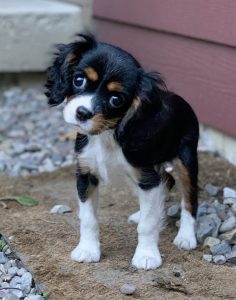 .   These joyful life experiences were well worth my time and attention, and now it's time to get back to cooking and blogging!
Shish Kebob is one of my favorite foods when done right!  Not all shish kebob recipes are created equal.  I have to say I struggled to get this one right, but after several attempts, I feel I have finally nailed down the flavor I was striving for.  Fingers crossed!
In the past, I've used the petite filet cut for the beef.  You can't find these everywhere, but Skips Meat Market in Fairport, NY typically carries the petite filet.  They are quite small and almost as tender as tenderloin with a more "steak-like" flavor.  Due to the beef shortage, they were not carrying this cut, so I opted for a thick sirloin steak that I cubed to make the kebobs.  Sirloin is one of the most flavorful cuts of beef but tends to be tough so it's important to marinate the meat for at least 24 hours.  I marinated them for only 8 hours one time, and the meat was not tender enough.
In order to maximize the flavor of the marinade, I recommend boiling the remaining marinade for 3-5 minutes because the raw beef was marinading in it,  then top the plate with some extra marinade.  I always serve over jasmine rice and Tzatziki sauce is a nice accompaniment.
Enjoy!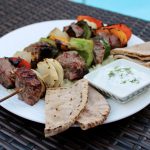 Print Recipe
Beef Shish-Kebob!
Marinated beed and vegetables skewered and grilled
Ingredients
2

lbs

Beef Cubed - petite filet or sirloin steak

2

Bell peppers

I like to uses more then one color

1

Large

Vidalia Onion

Could also use red onion

Any other veggies you like. I often add zuchini and mushrooms

1/2

Cup

Olive Oil

1/2

Lemon zested and juiced

3

Tbs

Balsamic vinegar

2

Tbs

Honey

1

tsp

Brown Mustard

2

Cloves

Garlic diced

4

tsp

Fresh thyme (use 1/3-1/2 if using dried herbs)

4

tsp

Fresh oregano (use 1/3-1/2 if using dried herbs)

1

tsp

Rosemary (use 1/3-1/2 if using dried herbs)

1+

tsp

Salt

1/2

tsp

Ground Black pepper
Instructions
Cube beef about 2" X 2", place in large bowl

Slice veggies in bite size pieces, place in a separate large bowl

Combine all remaining ingredients and mix

Divide the marinade between the beef and the veggies and cover with plastic wrap.

Marinate the beef and veggies at least 24 hours

Grill the kebobs to your desired

Serve with your rice of choice, and Tzatziki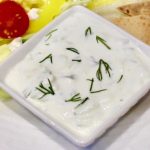 Print Recipe
Tzatziki
Creamy Mediterranean Sauce
Ingredients
14

oz

Plain Full Fat Greek Yogurt

1/2

Large

Cucumber

1

Clove

Garlic

1/2

Lemon Juiced

1

Tbs

Olive Oil

1

Tbs

Fresh Dill, Diced

Salt to Taste
Instructions
Place yogurt in a mixing bowl

Mince the garlic, or run it over a lemon zester

Add remaining ingredients and mix well

Serve with Greek salad, Turkey Burger, Kebobs, and Pita