The Finger Lakes Region of New York State is looking at its first hard frost at the end of this week, so I am working quickly to preserve as much of the garden as I can before it hits!  I am a little bit late writing this article for you Northerners like myself, but many of you live further south and have more time before your first frost.  Even if you live in the north, you have a day or two to get out there!
Preserving the harvest for winter is not a one-time event for me; rather, I do this sporadically throughout the season when I have an over-abundance of a particular vegetable that I know we cannot eat fast enough or give away to enough people.  For instance, every year I reach a point where my tomato crop is exploding, so I pull out my vacuum sealer to freeze the tomatoes for the winter.  I do this in two different ways: 1) I freeze San Marzano tomatoes whole so I can use them to make sauce during the winter, and 2) I freeze other varietals diced in small vacuum-sealed bags to throw in soups, stews, and chilis as needed through the season.  I do this with other veggies as well.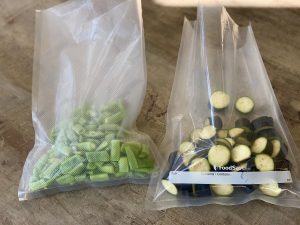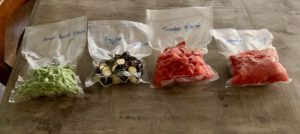 Traditionally, gardeners have resorted to canning in order to preserve their veggies.  I think I might be too lazy for canning, plus it scares me slightly.  I prefer freezing instead.  Each year I grow a large Italian Flat-leaf parsley crop to use throughout the year in Grandmas Balsamic Vinaigrette https://mysavorykitchen.com/balsamic-vinaigrette/.   I harvest a good amount of this parsley about three times during the growing season.  I get it finely diced in a food processor, then I freeze in small bags to use in this delicious salad dressing throughout the year.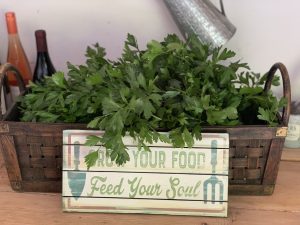 .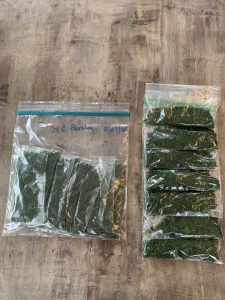 Another option with herbs is drying of course.  The traditional method of drying herbs by tying them in bundles and hanging them in a dry dark space such as the basement is my go to method.  You can try other methods such as microwaving, oven drying, dehydrating, or air drying, but I prefer to hang them and let nature takes its course.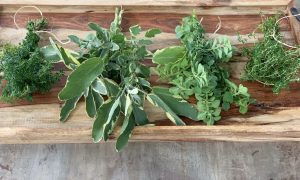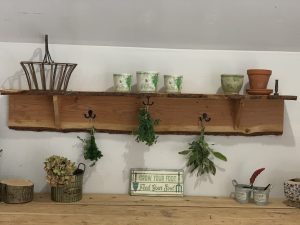 If you're an avid gardener, then you know the satisfaction that comes from saving this year's seeds and reusing them year after year!  There is just something about this that puts a smile on my face!  I have heirloom tomatoes that my sister and brother-in-law had in their Long Island Garden a couple of years ago that I grew last year, then saved the seeds and dispersed little heirloom tomato plants all around the area to family and friends.  I just love it!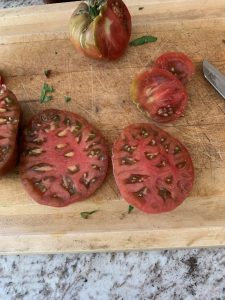 .                 .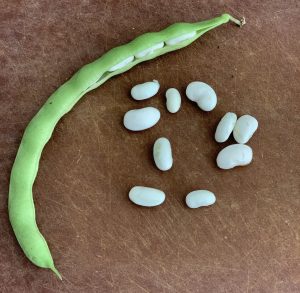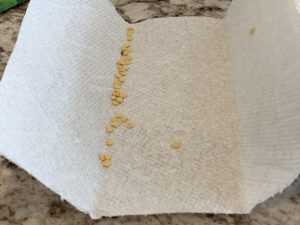 .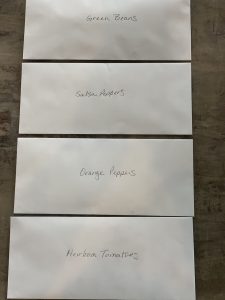 The following winter/spring, approximately 6-8 weeks prior to the last frost for your region, you can sow your saved seeds to cultivate your new garden for the season!  Take a look at Get a Head Start on Your Veggies https://mysavorykitchen.com/get-a-head-start-on-your-veggies/ for tips on starting your seeds indoors.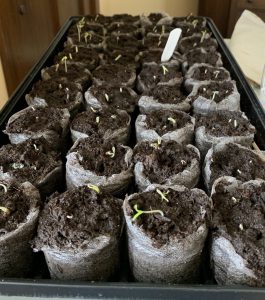 .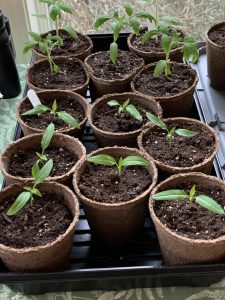 .
I hope you found some useful tips in this article to preserve your harvest and all of your hard work!  Until next growing season………stay warm!!!